Another recipe to use chickpeas.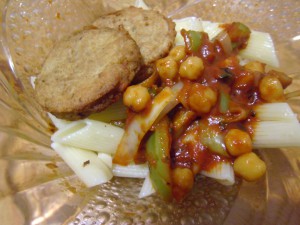 Leek & Chickpea Salsa
2016-03-04 18:08:27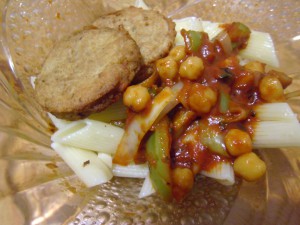 Ingredients
1 Onion
2 mushrooms
1 leek
1 capsicum
1 cup cooked firm chickpeas
1 tsp ground coriander
Parsley
Thyme
1/2 cup tomato puree
1 cup water
Instructions
Finely chop onion. Stir fry with chickpeas and chopped mushroom. Add leek, cut into long strips. Add capsicum, also cut in long strips. Add herbs and spice. Add tomato puree and water. Cook 2-3 minutes.
Notes
Serving suggestion: on pasta with meatballs.
Yet another Murray Family website https://openi.biz/